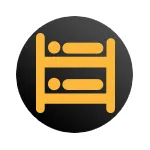 There are approximately 71,000 cases of loft bed/bunk bed-related injuries annually among children and young adults up to 21 years of age.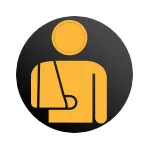 Young adults ages 18 to 21 suffered from bed-related injuries twice as often as 13-16 year-olds, with falls being the reason 75% of the time.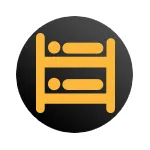 In the United States alone, it's estimated that 450 people die after falling out of bed every year.
As colleges enrollments increase, space becomes precious and bed height increases to accommodate storage. Unfortunately, many students don't have any idea of the risk involved in sleeping in a bunk or loft bed with no safety rail to protect them. About 71,000 kids are injured each year, badly enough to send them to the ER.
Even worse, some colleges and universities don't even offer rails, leaving students vulnerable to unnecessary injury, even death. Please don't take that chance. Contact your Housing Department and ask them for a safety rail. Once you read Clark Jacobs' story, we hope you will do the smart thing and protect yourself. Join the movement for a safer living space on YOUR campus!
The last thing college-bound kids are thinking about are Safety Rails on Their Beds!
With the frenzy of getting to school, establishing friendships, and managing classes and school work, safety concerns are often low priority
About 71,000 kids ages 4-21 visit the ER each year due to serious injuries from bunk & loft bed accidents.
USE A RAIL…it COULD save your life.
"If you think safety rails are for babies, imagine having your parents feed you, bath you, and change your diapers at 20 years old."
Clark's Mom & Founder of Rail Against the Danger
Ask Your Legislators TODAY to SUPPORT and PASS the COREY Safety Act of 2023
RAIL AGAINST THE DANGER VIDEOS
CONTACT YOUR HOUSING DIRECTOR FOR MORE INFORMATION ABOUT PROTECTING YOURSELF!